FTR
Yann (vocals, bass) and Brice (guitar) met just after moving to Paris to form FTR. After the release of their first EP 'Abyss' in 2013, a new member, Pauline (keyboards), joined. Since then, the band is writing nervous hypnotic music, enhanced by diverse influences ranging from The Jesus And Mary Chain to Oasis.
FTR's first album 'Horizons' was released on French label Requiem Pour Un Twister in May 2015, followed by a tour in China in September 2016. They are currently working on their untitled new album scheduled for release in the autumn on Metropolis.
A selection of FTR tracks can be found here
FTR are looking for booking in the UK, Germany, Sweden and Eastern Europe.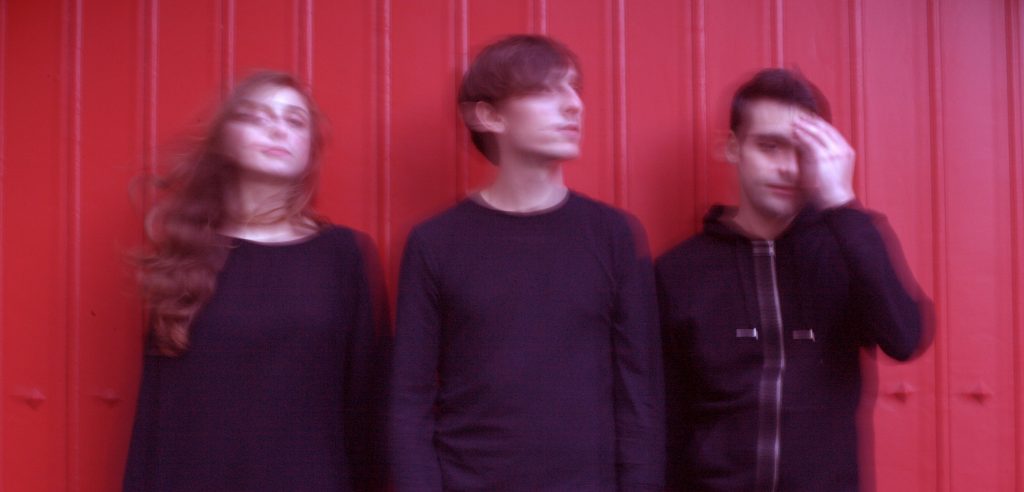 La Féline
La Féline plays solo or with her full rock band, with either sensitive or powerful moods or mixing both in a sensual alchemy. Named after the Jacques Tourneur's movie of the same name, the same cinematic edge can be found in her music. She sings her intricate lyrics in French, leaving them ringing in your head long after hearing them. La Féline groups together her keen pop songwriting with macabre imagery and evocative language, as well as elements of church singing and jazz freakout, pop and deep thoughts.
After her first, rather intimate album, 'Adieu l'enfance' released in 2014, the next release takes the listener to wilder and groovier territory, making her music even more magnetic and ambitious. Her new LP, 'Triomphe', was released in the UK (19/01/2018).
"From the moment Agnès Gayraud takes to the stage accompanied by just her guitar and some dry ice, a hushed reverence descends on the crowd. What follows is by turns raw, dramatic, and utterly captivating."
– Derek Robertson, Drowned in Sound, May 16th, 2017
A selection of La Féline tracks can be found here.
La Féline is looking for booking in the UK.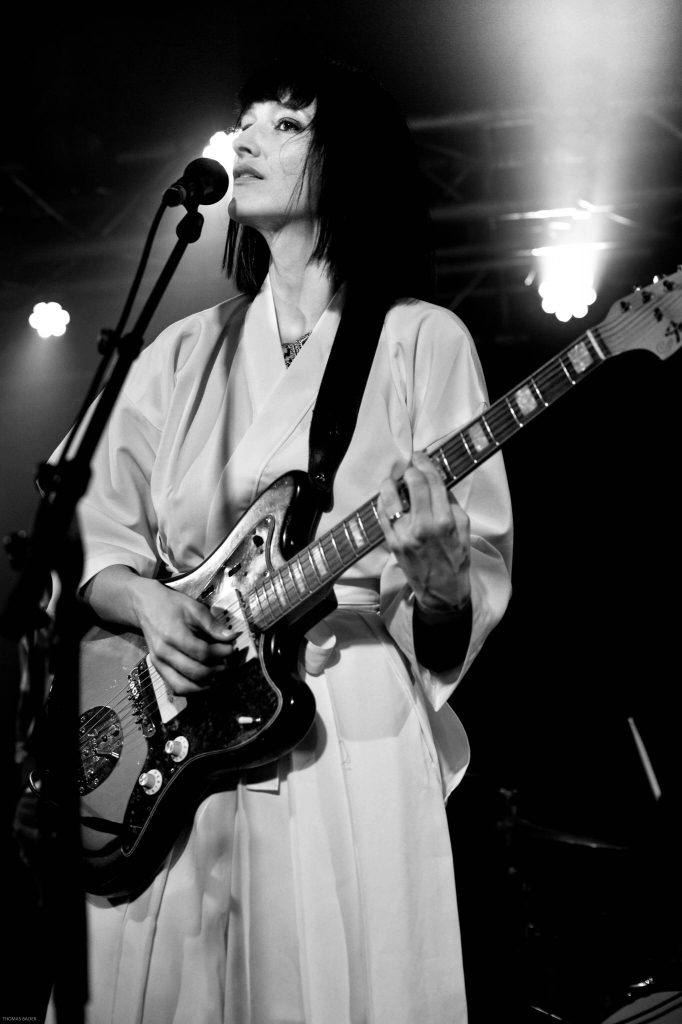 Swerve
Paul Régimbeau (critically acclaimed electronic producer known as Mondkopf) and Agnès Gayraud (La Féline), have shared  a taste for musical freedom for many years. Paul through his various collaborations in the electronic scene and Agnès with her epic yet personal pop songs. Though they seem to be far from each other in terms of music, they found common ground out of their comfort zones by forming Swerve, with the help of drummer Frank Garcia on the recording on their first EP.
When working on their live set this summer they decided to record an additional song , titled 'Cold', with their new drummer Jean-Michel Pirès.
 A selection of Swerve tracks can be found
here
 Swerve are looking for booking in the UK, Germany, Sweden and Eastern Europe.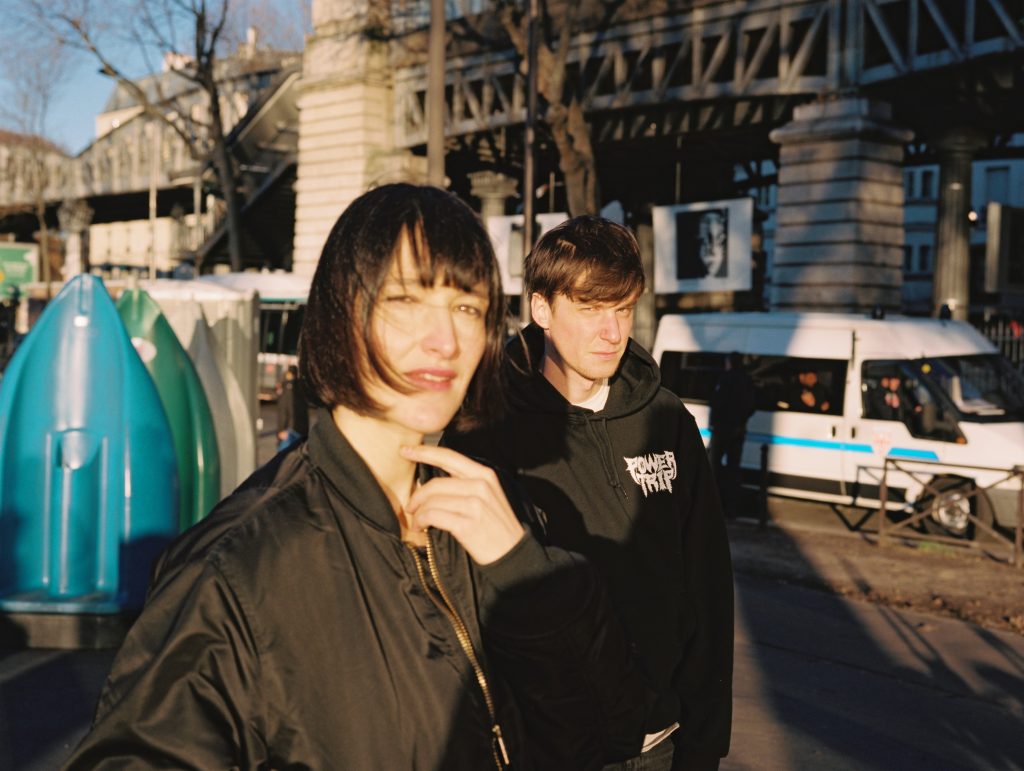 White Heat
Formerly known as 'I Love UFO', White Heat have released two albums on the label Record Makers and are considered as one of the best live rock acts in France. They have played more than 400 shows in Europe, including some major French festivals such as Les Eurockéennes, Rock En Seine and Transmusicales.
Born from the ashes of 'I Love UFO', they transformed to a quartet using a Moog keyboard as a bass. Their new album is heavier and more precise than anything they've released before and their intensity on stage has grown, making them one of the most powerful rock bands you'll find today.
A selection of White Heat tracks can be found here
White Heat are looking for booking in the UK, Germany, Eastern Europe and Spain.