Hélder Bruno
Pianist and composer Hélder Bruno has taken a new spin on modern classical music. His music is sprinkled by sounds of different worlds, mixing vibrations from deep within our soul, and using our ears as vectors for us to play images and films in our heads.
This cinematographic approach to Hélder Bruno's music is a result of the fact that he is not like other musicians. There is something more to him. He is a man of many stories, which you cannot help but listen to. He captivates with both music and words. You are touched by every line, every note.
His love for music has led him to a diverse career path, having immersed himself in academic research, authored a book, and even served as a local councilor for Culture until 2016. All of this while still composing and performing.
His new album 'The Presence, Serene and Tender', released March 2018, is also conceptualised as a live, multidisciplinary show, through which Hélder brings stories forward with his music and commissioned photography. His skilful piano playing is accompanied by a string quartet and a soprano. Hélder has designed the performance himself, as well as composing and orchestrating the music.
More than a concert, more than a spectacle, 'The Presence, Serene and Tender' is a sensorial experience. Music is the means to connect to our feelings, perceptions, and affections.
The success achieved during 2016 and 2017 with the live performances of 'The Presence, Serene and Tender' surpassed all expectations, It was a spiritual experience, as evidenced by the public reactions at the concerts and in social networks, where recordings of these concerts were published.
The album 'The Presence, Serene and Tender' can be listened to here.
Hélder Bruno is looking for booking worldwide.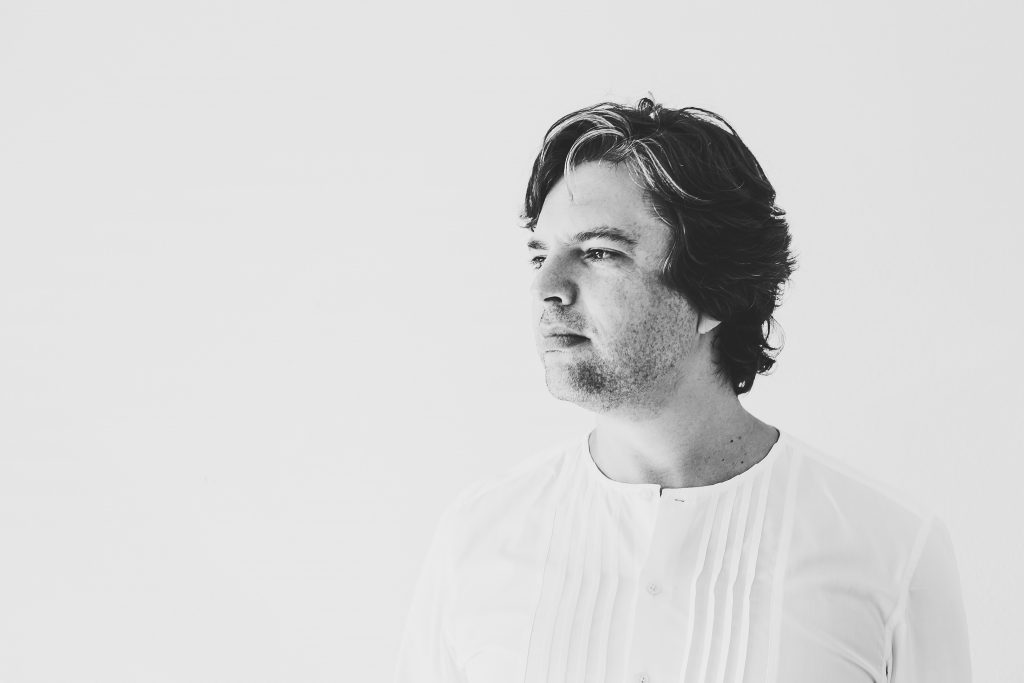 Lusitanian Ghosts
Lusitanian Ghosts is a musical collective experimenting with regional Portuguese cordophone instruments, some of which have nearly become extinct. The Amarantina (Mickie Ghost: Swedish Guitarist), Beiroa (Neil Leyton: Portuguese-Canadian indie-rock artist), Braguesa (Vasco Ribeiro Casais: Omiri, Seiva) Campaniça (O Gajo), Terceirense (Abel Beja: Primitive Reason guitarist) and Toeira (Guillermo de Llera: Founder of Primitive Reason)… they are the real Lusitanian Ghosts.
The first song released by the project, back in 2015, was the single 'Blossom', recorded by Leyton in the town of Setúbal with remote contributions from Sweden courtesy of Micke Ghost; the track also features Leyton's grandfather's old Cavaquinho.
It took a couple more years for Leyton to write the remaining material that will make up their debut album to be released June 8th 2018. The album's production was overseen by a precious collaboration of Portuguese hit-making producer Ricardo Ferreira of Blim Records Studios (Aurea, Ana Stilwell, Lionskin and others) and sound engineer / mixed Nelson Canoa.
A 'Making Of' feature for the album can be viewed here, exclusively on Apple Music.
Lusitanian Ghosts can perform live in two different arrangements. Either as an 8-piece full band or in a 5-piece acoustic chordophone arrangement. Whilst the full band have a greater stage presence, the acoustic arrangement has a unique beauty of all its own.
A selection of Lusitanian Ghosts tracks can be found here.
Lusitanian Ghosts are looking for booking worldwide.
Moonshiners
Moonshiners, formed by Gamblin' Sam (vocals and harp), Susie Filipe (drums) and Vitor Hugo (vocals and guitar), are a blues/rock band from Portugal. Their influences include artists such as Bob Dylan and Morphine, their music combines strident harp riffs with explosive guitar phrases and galvanising rhythms.
In October 2013, after a long tour, Moonshiners released a homonymous EP: six original songs about whisky and beer, conversations between God and the Devil and requiems for love gone bad.
2015 started with the launch of their second EP 'Good News For Girls Who Have No Sex Appeal' with special guest The Legendary Tiger Man. With chaotic songs like 'Louie' to the melodic 'Man On Wire', it reveals a band pointing in different musical directions and seeking new ways of doing what they love to do.
In 2017, they performed at Eurosonic Noorderslag (NED) and Veszprémi Utcazene Festival (HUN) as well as touring across Spain. In October, a cassette with 2 tracks from the album 'Prohibition Edition' was released, including first single 'Hello Again'. Sharing melodies and smuggling emotions, Moonshiners' first album, 'Prohibition Edition' was eventually released in February 2018. Ten songs for sensitive men and hard-hearted women.
A selection of Moonshiners tracks can be found here.
Moonshiners are looking for booking Worldwide.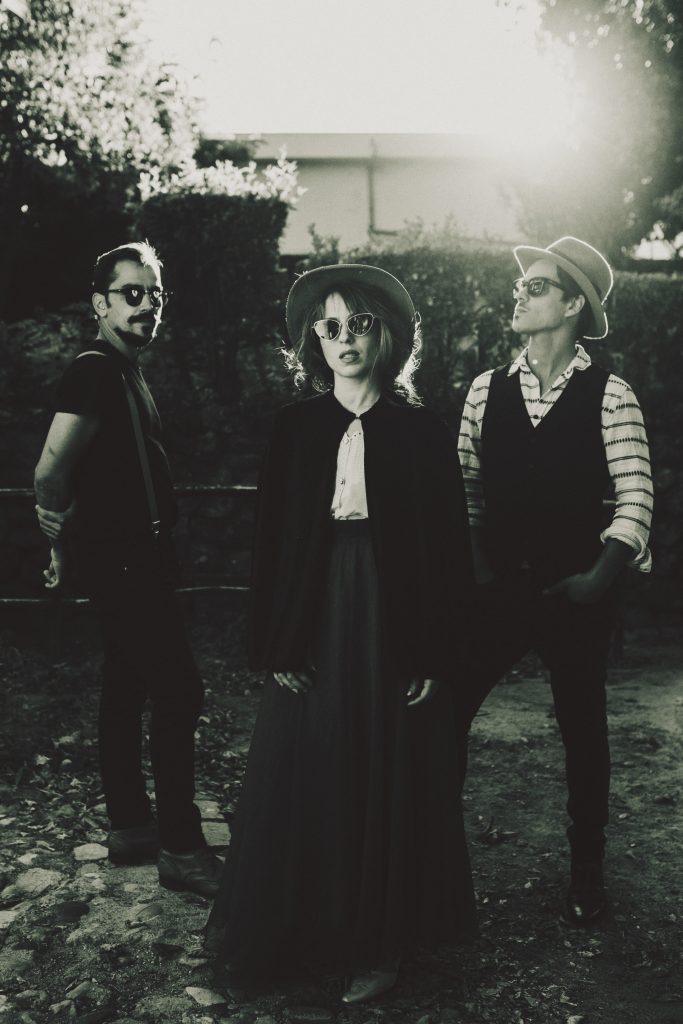 Serushio
Serushio is a Portuguese Blues Rock band formed by frontman Sergio Silva in 2009, with Jose Vieira joining in 2011. The name Serushio came from Sergio's interaction with the Japanese culture and it is the Japanese translation of the Portuguese given name Sergio.
For the first couple of years, Serushio was Sergio's solo project he started after completing his musical studies at Berklee College of Music (Boston, USA). He returned to his hometown of Oporto and became involved in the local musical scene which culminated in Serushio playing at the event Musica Na Rua and Porto Sounds festival in 2010. Photographer Egidio Santos commented: "Serushio is a young singer with an uncommonly good voice and excellent songs, too good for the rushed clients of the Metro."
Serushio's debut EP 'Sights & Scenes' was released in 2011 and a series of local shows followed. In 2013 they released their second recorded work 'Life on Extended Play' and were featured on Portuguese television, radio and written media. The summer ended on a high note with a spot on another Porto music festival: Noites Ritual.
The band followed this with the release of 'I'm Not Lost …Just Don't Want To Be Found' in 2014, the same year they played at the Canadian Music Week (Toronto). In 2015 they extensively toured Portugal, with over 30 concerts and a notorious passage through Paredes de Coura.
The dynamic duo composed and recorded their latest album, 'Groove Lee' in 2016. The album was again produced by renown producer Zé Nando Pimenta and featured guest appearances from a range of well-known Portuguese musicians: Fred, Diogo Ribeiro, Ricardo Riquiet e Mariana Norton.
After a small European tour (France, Spain) at the end of 2016, the 'Groove Lee' tour took to the road as a trio. The first stop of the tour was Westway Lab 2017 (Guimarães) then: Croka's Rock, Vodafone Paredes de Coura and many other festival and venues throughout Portugal.
New single 'Halo' was released December 15th 2017 and is one the 12 new songs to feature on the new album to be recorded in 2018.
Serushio played two shows at the 2018 Eurosonic festival in Holland.
A selection of Serushio tracks can be found here.
Serushio are looking for booking worldwide.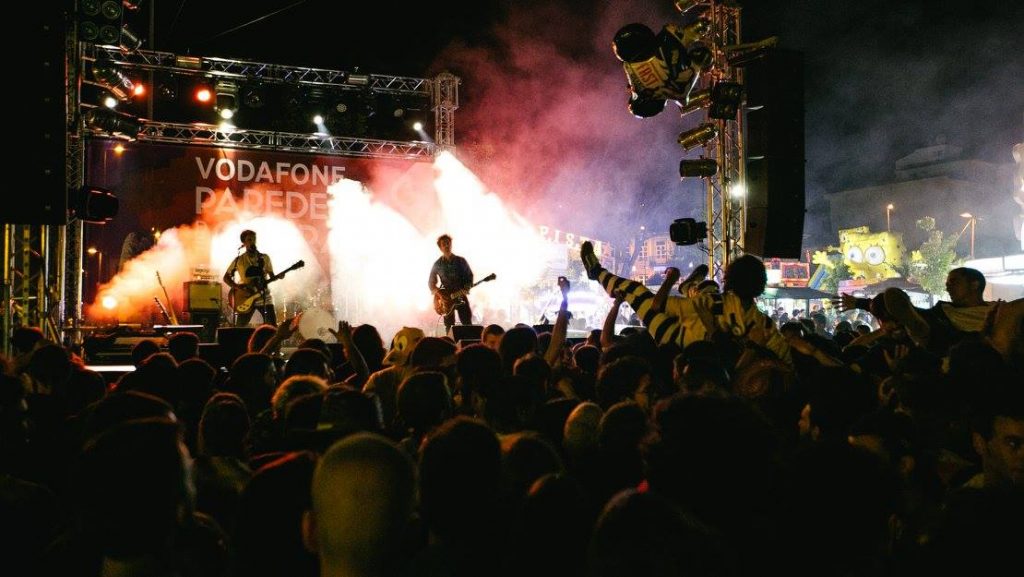 The Happy Mess
Indie-Pop five-piece, The Happy Mess, have released three albums ('Songs From The Backyard', 'Half Fiction' and 'Dear Future') and an EP ('October Sessions') since their inception in 2011. 
Signed to Sony Music Portugal, this eclectic project has played all the most important festivals in Portugal, including NOS Alive, Vodafone Paredes de Coura and Super Bock Super Rock.
On their second album 'Half Fiction' they set themselves free, reappearing as a more playful and experimental group. They serve emotional songs that go from pop to rock and have their electronic moments.
Their new album, 'Dear Future', takes the band to new true pop territory, perfect for driving to the beach or relaxing in the sun. 
Known for live performances full of energy, the band know how to bring the audience and the band together in a party atmosphere.
A selection of songs from the new album can be found here.
The Happy Mess are looking for booking worldwide.

We Bless This Mess
Founded in 2014, this Portuguese Folk-Punk outfit write songs with the philosophy that we are meant to shine through our expression and our existence.
We Bless This Mess went to play Reeperbahn Festival in 2016 and were selected through the Why Portugal project to play at Eurosonic Noorderslag 2017. They then flew straight to the USA to play at SXSW and Indie Music Week A2IM. They continued towards Italy for Arezzo Wave Love Festival and then to France for Europavox.
The project has played also with names such as Beans On Toast (UK), State Champs (USA), Our Last Night (USA), Tim Vantol (NED), Sam Alone (PT) and Ducking Punches (UK). The first single of their new album, 'Ocean' was released September 29th 2017.
Their influences include Prem Rawat, Eckhart Tolle, Joseph Murphy, Rhonda Byrne and Osho.
A selection of We Bless This Mess track can be found here.
We Bless This Mess are looking for booking worldwide.