Apoptygma Bezerk
Apoptygma Bezerk are a Norwegian group, formed by Stephan Groth in 1989 and currently perform as a four piece. The band have explored various genres throughout their long career, ranging through Electropop, Synthpop, Indie Rock and EBM.
With their latest release 'Exit Popularity Contest',  APOP reinvent themselves again with an exciting new sound; different from, but complimentary to, the electro rock future pop stylings of previous releases.
On Exit Popularity Contest (a fix-up of the 12″ EPs Stop Feeding The Beast, Videodrome and Xenogenesis), Stephan Groth distils the essence of carefully selected pioneers to construct a classic yet refreshingly contemporary sound. Varied and vital, it brings instrumental music back into the spotlight.
Always a musical chameleon, Groth pays homage to his roots through emulating the analogue soundscapes of innovators like Kraftwerk, Tangerine Dream, Jean-Michel Jarre, Vangelis and Klaus Schulze, and the driving motorik Krautrock rhythms of Neu!, Cluster and La Duesseldorf, all filtered through his own unique Scandinavian sensibility. In doing so he has created a vibrant, colourful 21st century palette on which to blend these classic influences from the Golden Age of electronic music.
Exit Popularity Contest demonstrates an admirable musical purity and sincerity, channeling the best of the past to forge a path into the future.
Apoptygma Bezerk are looking for booking at Music Conferences/Showcases only.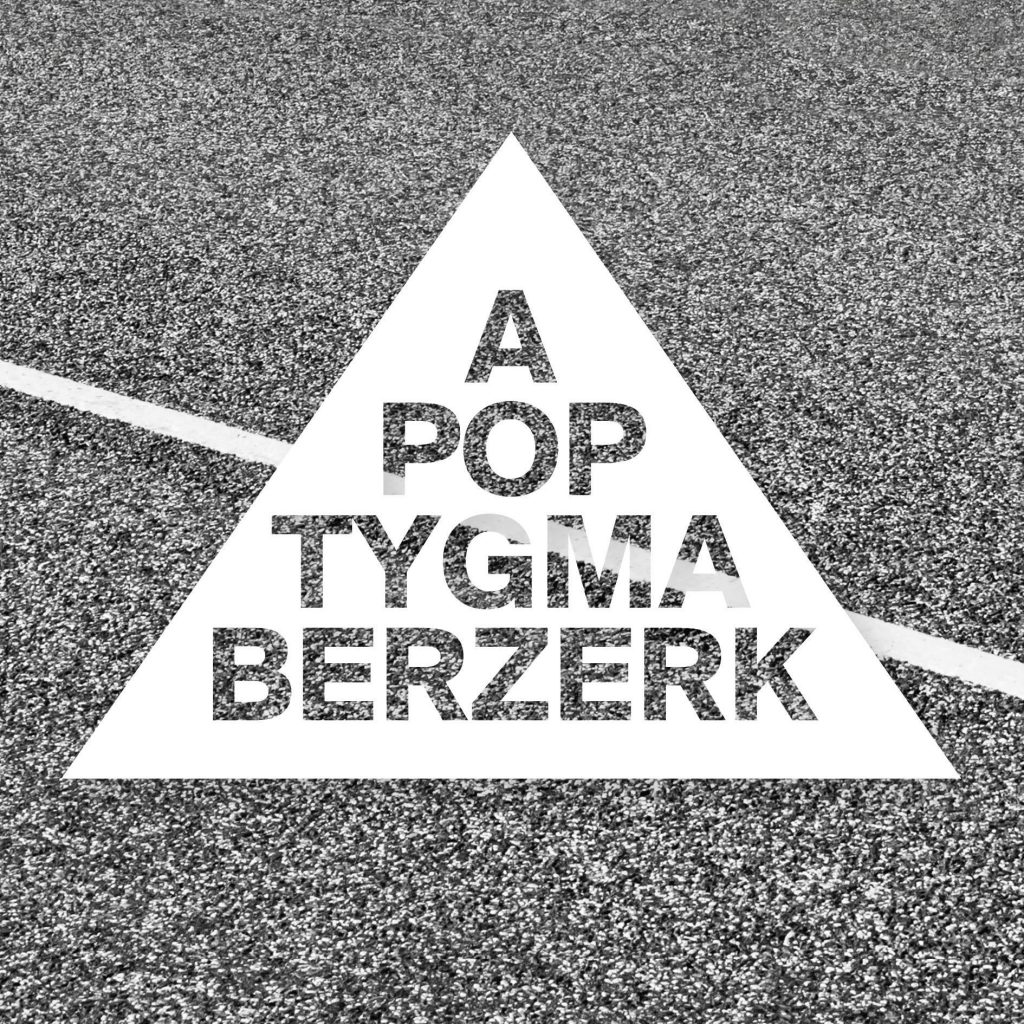 Blackberries
Blackberries are a psychedelic four-piece from Western Germany. Formed in 2009, the band grew from the seeds of early Motown records, mid-60's pop groups, mesmerizing Psychedelia and german-based Krautrock. Fusing these influences with their very own vision of musical expression, they create a unique vibrant energy which already won over audiences of bands like Pond, Toy, Local Natives, Imagine Dragons or Bastille and eventually gave birth to their latest record "Greenwich Mean Time", which was released 27th of may 2016.
After years of hard work and intense musical experimentation have passed, in which they not only redefined their frontiers in the development of new sounds, but also locked themselves into the studio to come out with even more pulsating and hypnotizing tunes. Like a magic carpet that floats between neo-psychedelic experiences, a passion for hooks and melody and the untamed aesthetics of early Kraut, Blackberries are heading to a new landmark in the continuing journey of constant reinvention.
Blackberries are looking for booking worldwide.
A selection of Blackberries track can be found here.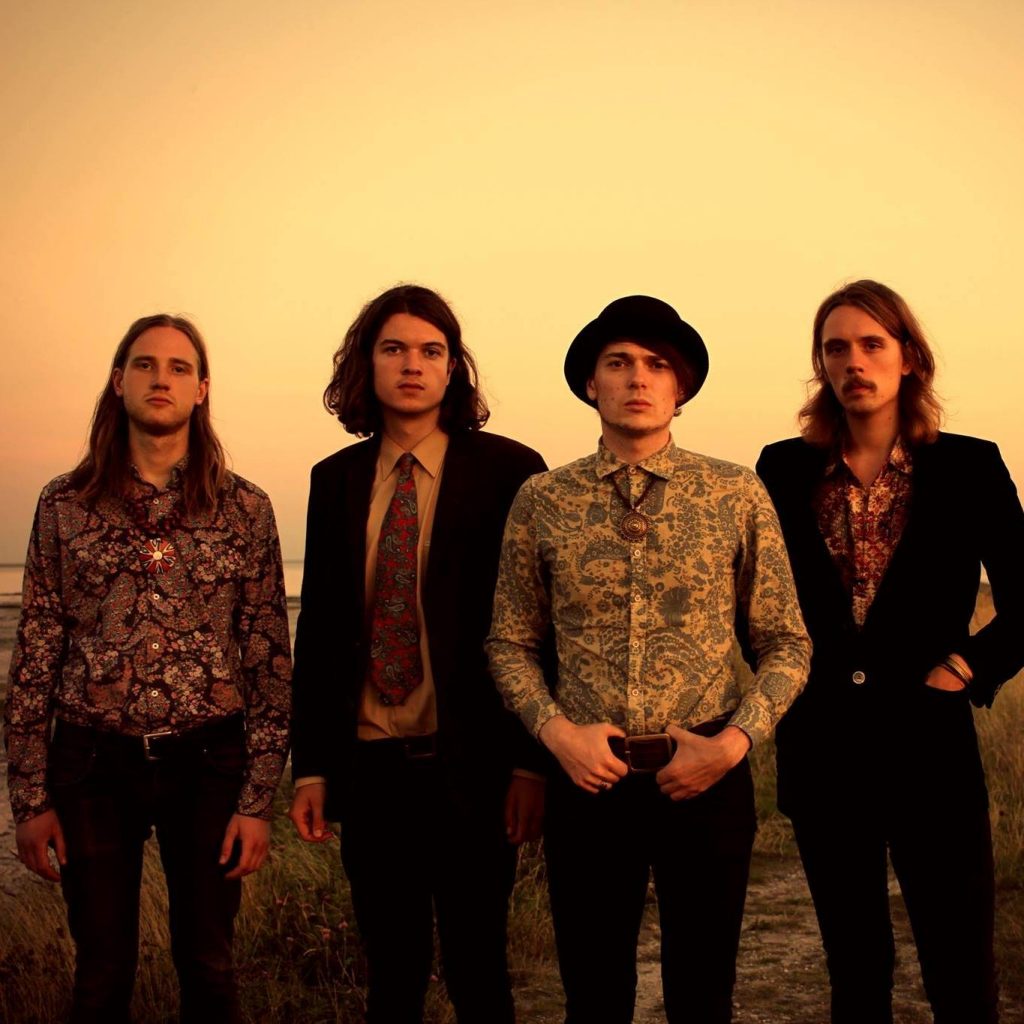 Die Krupps
A long time before Rammstein and co. there was Die Krupps. Their pioneering album "I" – released in 1992 and featuring the industrial metal classic 'Metal Machine Music' – was a clear benchmark internationally of new standards of combining electronic music with hard rock riffs. The series of numbered albums was continued with 'II – The Final Option', featuring classics like 'To The Hilt' and 'Fatherland', followed by the next albums 'III – Odyssey of the Mind' and 'Paradise Now' (unofficially known as 'IV'), which both entered the European Official Top 20. With this sound Die Krupps paved the way in Europe and became part of a wave of industrial metal bands finding success in the USA.
The determining impulse of this musical crossover was the  collaboration of Die Krupps founder Jürgen Engler and the thrash metal band Accuser, which he produced and signed for his metal label Atom H in the late '80s (and whose drummer now plays live with Die Krupps, supplanting the drum machine)
Another important collaborator during the rock phase of the '90s was Lee Altus (Heathen, Exodus) who played on the latter albums. The heavy guitar sound combined with driving sequencers made Die Krupps the epitome of innovation; it is this mix – best described as Metal Machine Music – which made their sound timeless, after more than 20 years still a guarantee for full dancefloors and energetic live shows.
In August 2015 Die Krupps returned with their new release 'V – Metal Machine Music', with their distinctly guitar-based sound having an even harder edge, combining with heavy sequencers to stylistically complete the circle. With founder and frontman Engler, the line-up is completed by Die Krupps members Ralf Dörper (synthesizer) and Marcel Zürcher (guitar), plus Volker Borchert (drums) and Nils Finkeisen (guitar).
Die Krupps are looking for booking outside of Germany.
A selection of Die Krupps tracks can be found
here
.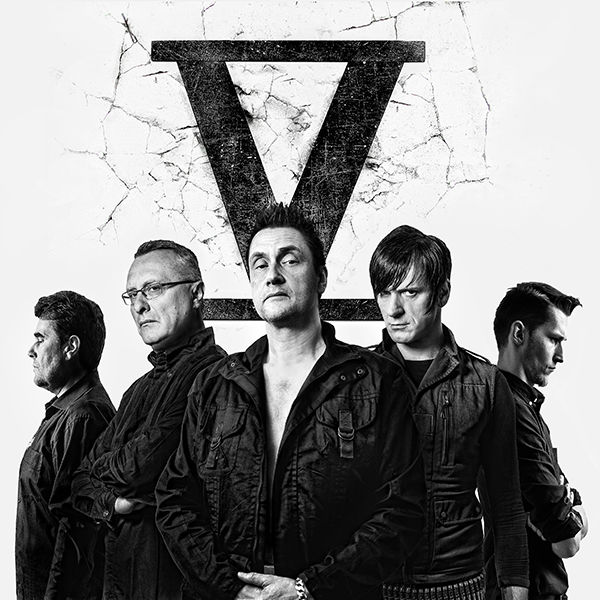 Eklipse
Eklipse, a German-based string quartet, is turning the traditional look upside down. No conservative clothes and demure attitude, this group takes it's styling from goth and metal and plays it's new arrangements of pop classics with the same attitude.
They had their first hit with their version of Justin Timberlake's 'Cry Me a River', whilst performing to large crowds as support act to metal bands Nightwish (Finland) and Kamelot (USA) – a truly cross-genre approach.
A selection of Eklipse tracks can be found here. Eklipse are looking for booking worldwide.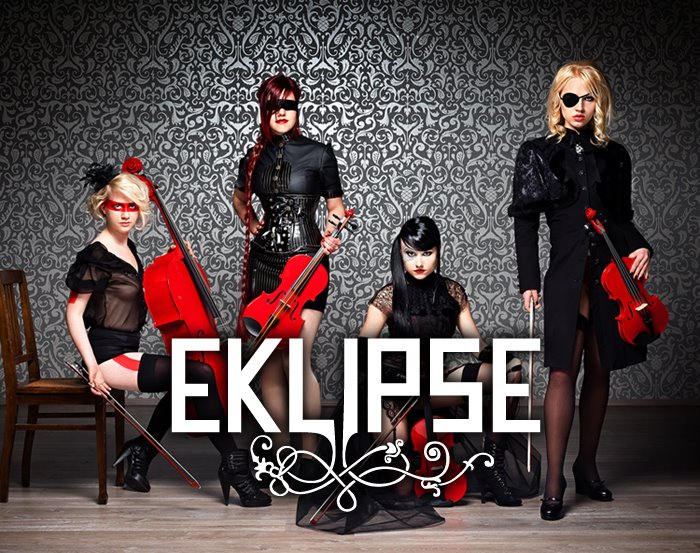 Holygram
Hailing from Köln, Holygram walk the tightrope between New Wave, Postpunk and Industrial Krautrock. Driving and gloomy but still full of catchy moments. Music for the lost. Their latest album is due for release in November on SPV and Cleopatra Records.
A selection of Holygram tracks can be found here.
Holygram are looking for booking in the US and at showcase festivals/conferences worldwide.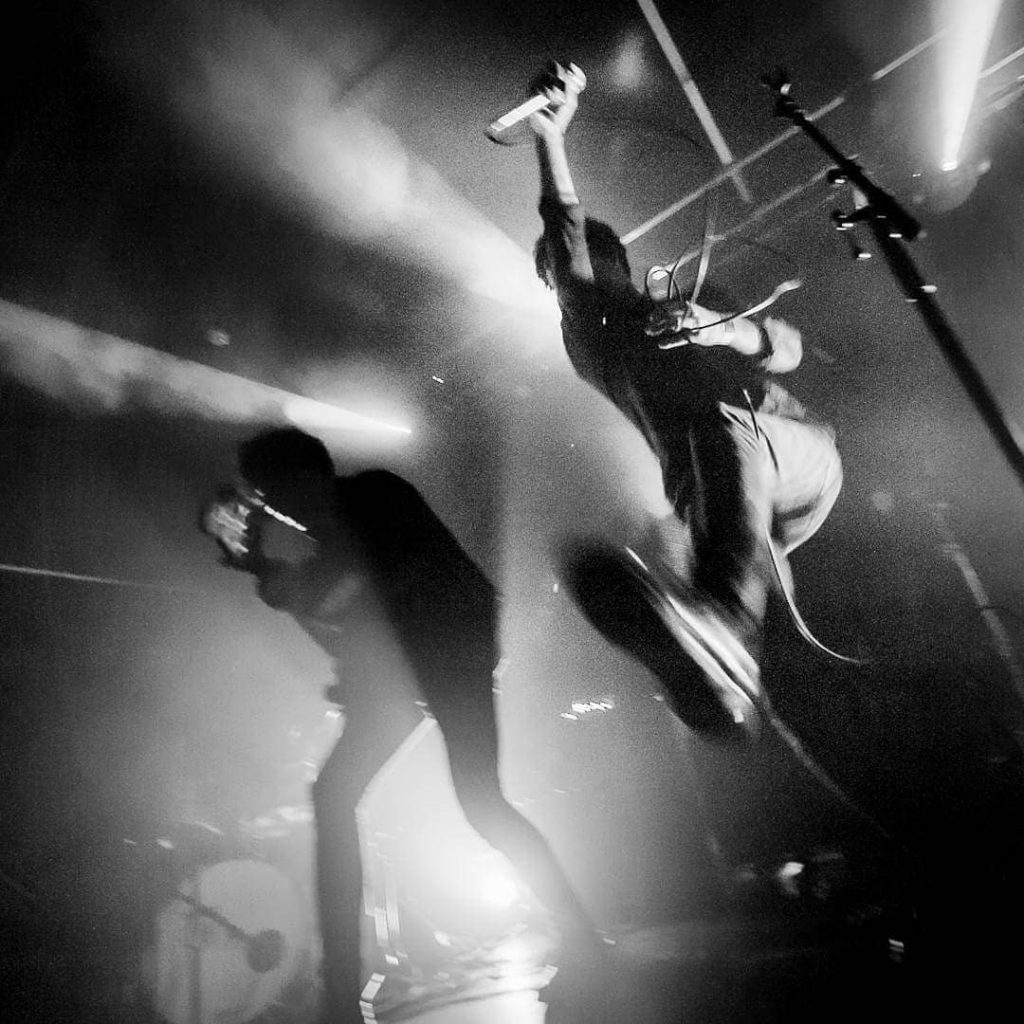 Love Machine
It's all about energy, groove, repetition and minimalism. Love Machine's blend of Americana and Krautrock will make you feel it! These five dudes are obsessed with hitting the road and getting on stage to perform their own vision of what Rock'n'Roll ought to be these days. It's about digging deep in traditions while creating a new utopian cosmos on their own. It's about idolizing the sound of America's West Coast whilst being a weird Krautrock slacker, but don't dare say they are torn! Love Machine exactly know what they want.
Their live performance is driven by one of the rarest and most moustachized rhythm groups around and is completed by a dual guitar love odyssey that will finally convince you to quit your job and start living. Sitting enthroned above it all is vocalist and percussionist Marcel Rösche who will free you from your last belief in sanity and reason. Being a preacher, a shaman, a maniac and an exhibitionist, this cat will take you on a trip you can't escape from.
Open your heart, take off your clothes and join Love Machine for a magical and sweaty carpet ride into the core of the ultimate freak-out!
For the last three years Love Machine have been on the road non-stop, playing club and festival shows in Germany. Highly intense, colourful and sometimes unpredictable performances have established them as one of the country's most ambitious and exciting underground acts. They played Germany's biggest Psych and Hippie Festival 'Burg Herzberg' for third time in row this year, had a release show at Berlin's legendary 8mm Bar and shared stages with Acid Mothers Temple, Kikagaku Mojo and The Flying Eyes.  Their first experiences abroad were in France, Denmark, Poland and the UK and are meant to be expanded soon for accomplishing their mission of bringing back love to Europe and the rest of the world.
The new Love Machine album can be heard here.
Love Machine are looking for booking worldwide.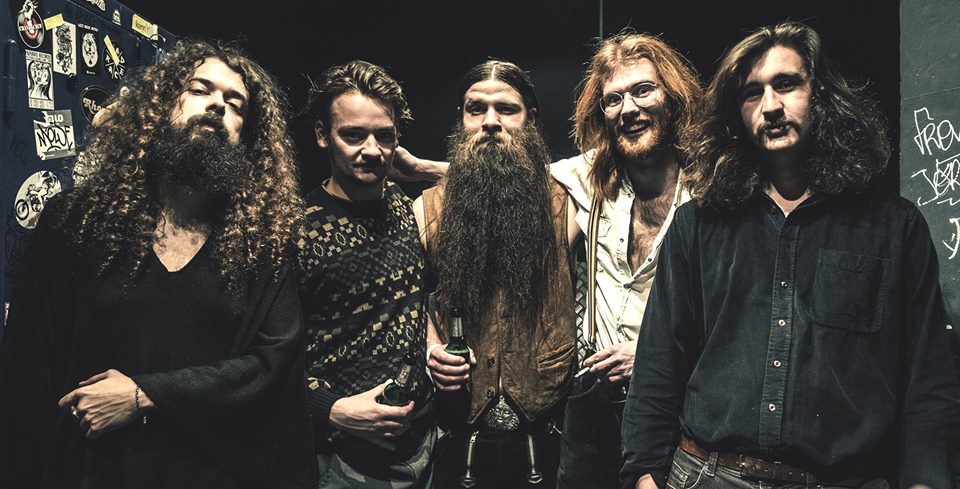 Suzan Köcher
It's always hard to describe music with words. General labels might help but set limits very often.
For example Suzan Köcher's music could be called psychedelic Folk-Rock with one leg in the 60s and one leg in the here and now. Her melody-loving songs sound as if Dusty Springfield, Serge Gainbourg and Joni Mitchell were locked in some french basement recording room of the Rolling Stones to write the soundtrack for an unreleased Tarantino-Movie.
Well, Suzan Köcher seem to be fallen out of time or rather floating in her own time- bubble. She combines the abysses of Nico with some warmth that never lets you down no matter how much trouble there is.
Her melancholic vocals sound mystical and consoling at the same time.
Her songs rise from her very own intellectual world as if they have always been there and without becoming entangled in traditions.
Suzan Köcher's debut "Moon Bordeaux", which was released in October 2017 via Unique Records (Believe Digital/Groove Attack) is a fascinating parallel universe delivering a first insight into the creative power of a singer, guitarist and song-writer.
Currently Suzan Köcher is writing for her second album which will be recorded at Ice Cream Factory Studio, Austin TX.
A selection of Suzan Köcher tracks can be found here.
Suzan Köcher is looking for booking worldwide.